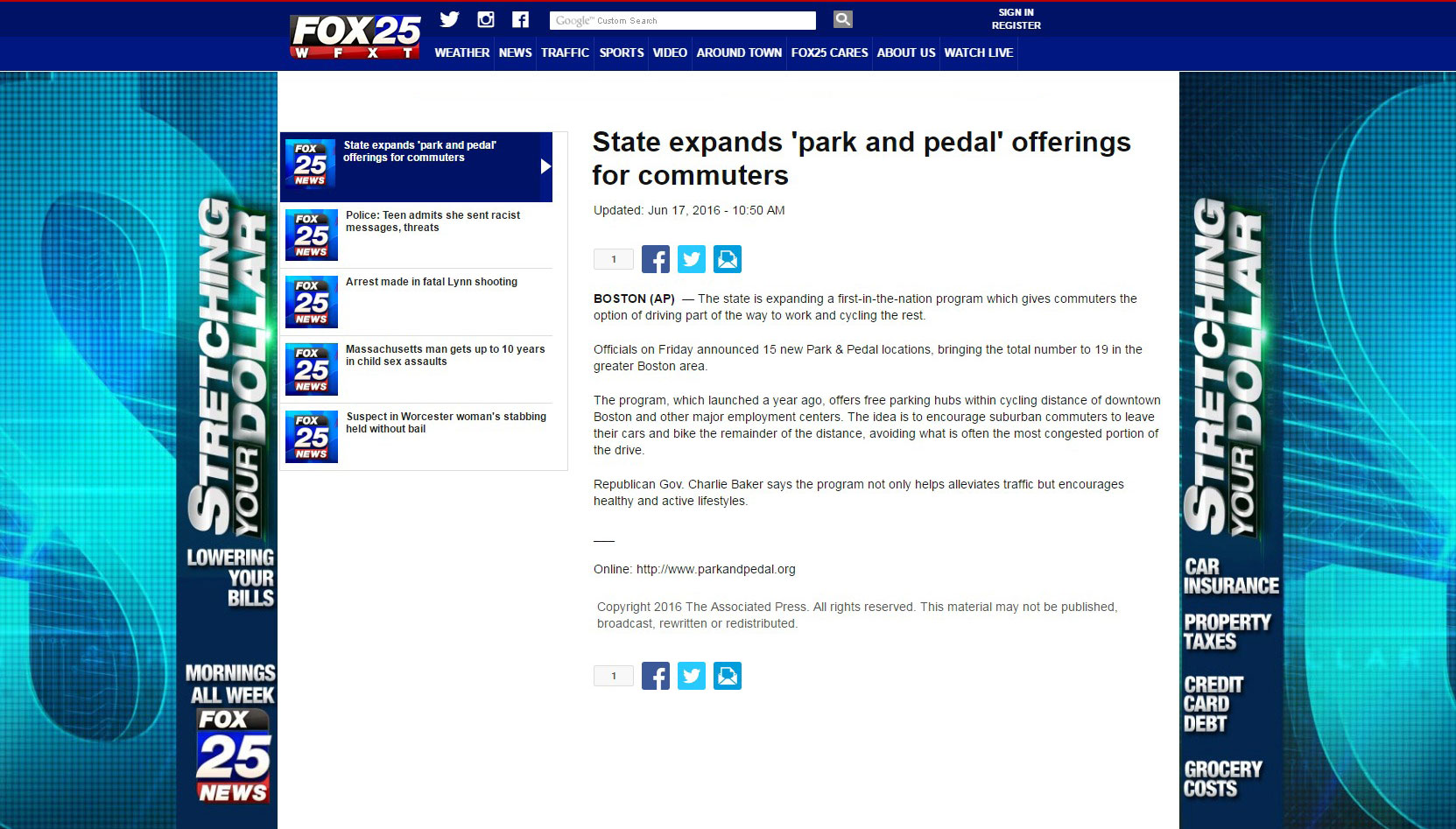 State expands 'park and pedal' offerings for commuters
BOSTON (AP)— The state is expanding a first-in-the-nation program which gives commuters the option of driving part of the way to work and cycling the rest.Officials on Friday announced 15 new Park & Pedal locations, bringing the total number to 19 in the greater Boston area.
The program, which launched a year ago, offers free parking hubs within cycling distance of downtown Boston and other major employment centers. The idea is to encourage suburban commuters to leave their cars and bike the remainder of the distance, avoiding what is often the most congested portion of the drive.
Republican Gov. Charlie Baker says the program not only helps alleviates traffic but encourages healthy and active lifestyles.