The next phase of Park & Pedal is coming, and early access is now open with the alpha release of e-bike rentals and the Park & Pedal mobile app. Electric bikes are now available for round-trip rentals at select pilot sites in Newton, MA.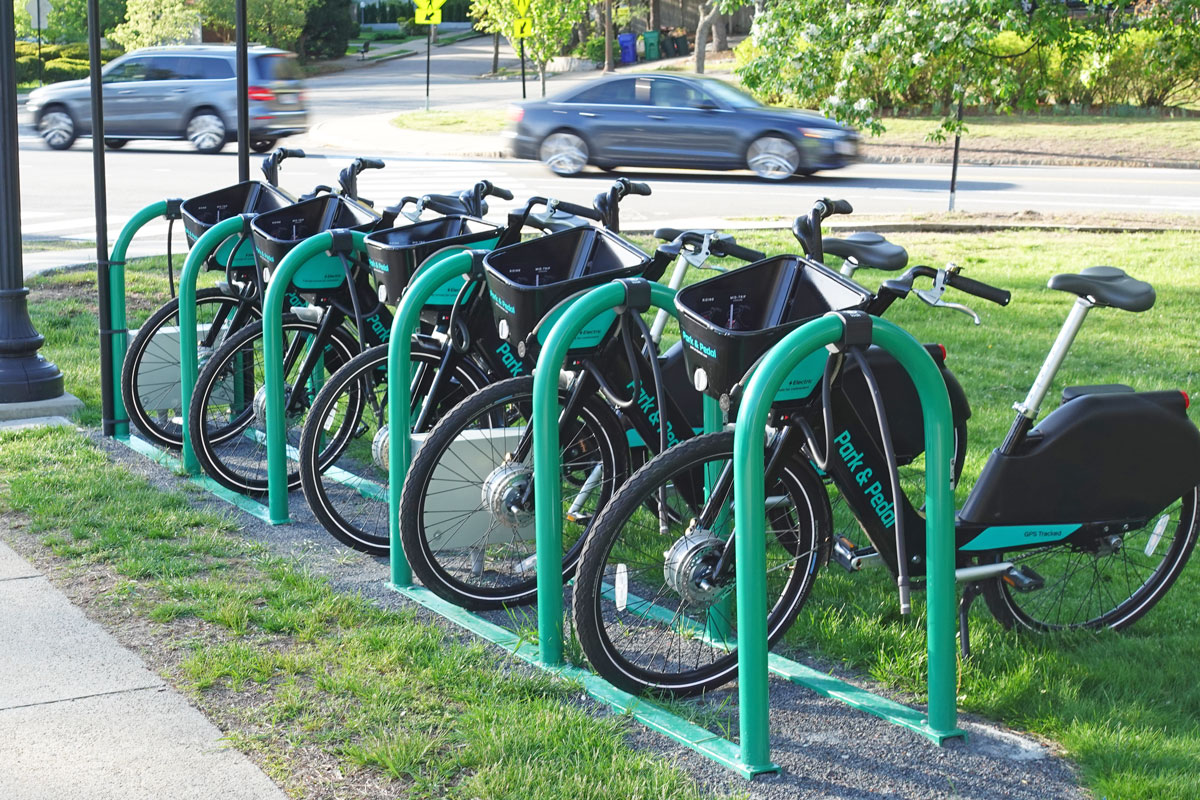 Drive to one of the parking included e-bike stations, park your car, and rent a pedal assist e-bike for the remainder of your commute. Avoid parking in the city and glide past last mile traffic with an effortless ride.
Learn more on our sister site at parkandpedal.COM >>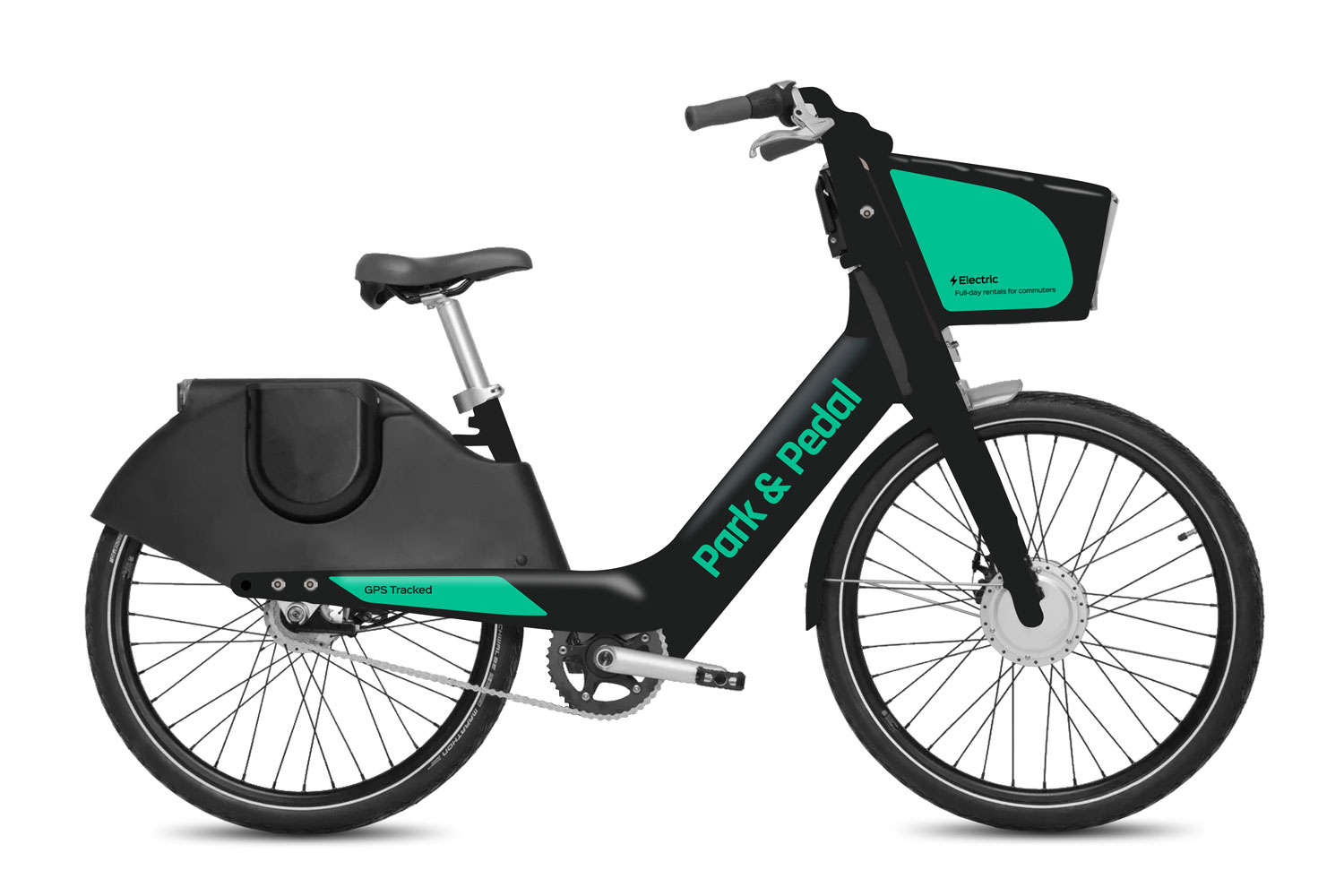 At your destination, the On-Board Lock secures the bike to any rack or pole. It remains yours for the day and will always be ready for the return trip. E-Bikes are now available at the following locations: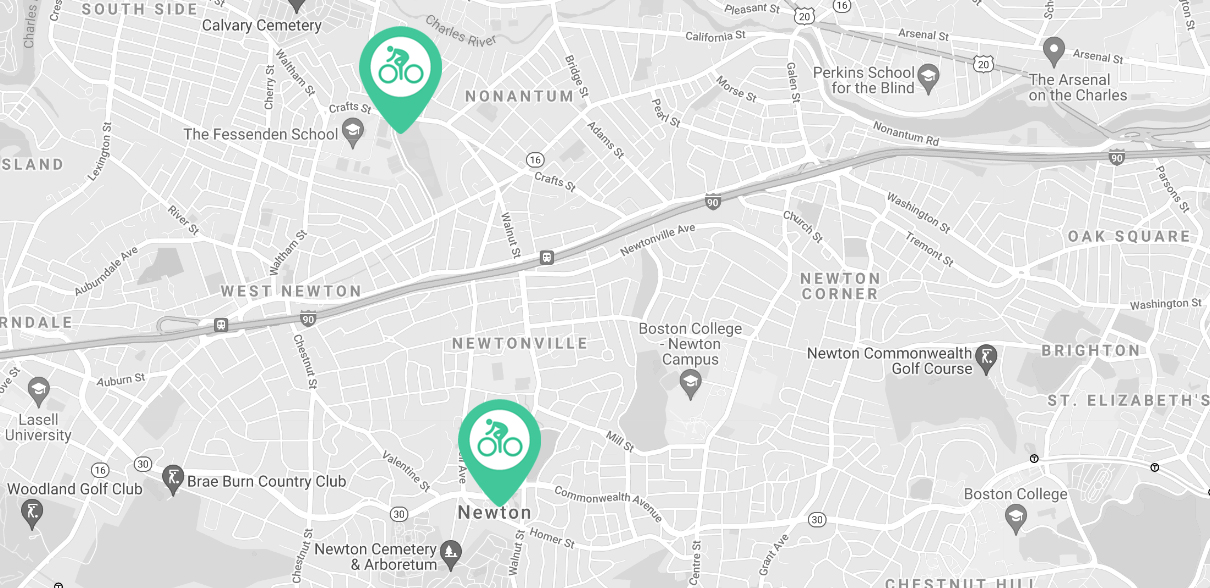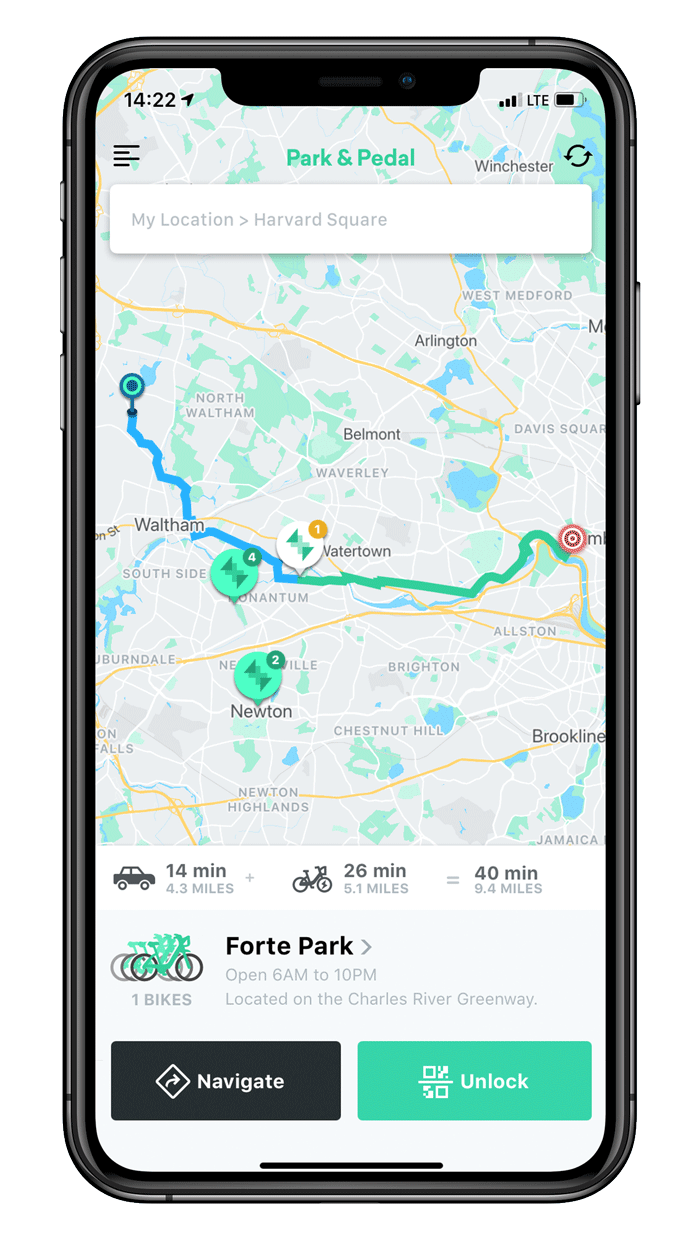 Download the App
Plan your commute, rent bikes, and track your rides in the Park & Pedal app. iOS available now. Android coming soon.
With the Alpha release of our e-bike program, we appreciate feedback on your experience so we can continue to improve the system.
Stay tuned. More locations are coming soon!
Questions or suggestions? Email us at info@parkandpedal.com