The MassCommute Bicycle Challenge is a friendly competition between Massachusetts businesses to see who can get the most employees commuting by bike. Each year during Bay State Bike Week any business that would like to participate records their employee's trips by bike and are entered to win several prizes and awards.
At the conclusion of the Challenge is a party and awards ceremony called Bike Bash! It's a way to recognize those individuals and businesses who participated with awards, food, raffles, and of course a few beers to celebrate. This years Bash took place at Falt Top Johnny's in Cambridge with prizes given not only to those who rode the most miles, but to those dedicated to riding in bad weather, who built relationships through cycling, carried the most cargo, rode with the most flair, or helped other cyclists.
Many Bicycle Challenge participants are starting  to ride to work for the first time. Park & Pedal is a great way to get started with bike commuting, especially if you're not comfortably riding your entire route to work. We joined the festivities at Bike Bash to spread the word about Park & Pedal and even donated a Montague folding bike to raffle off.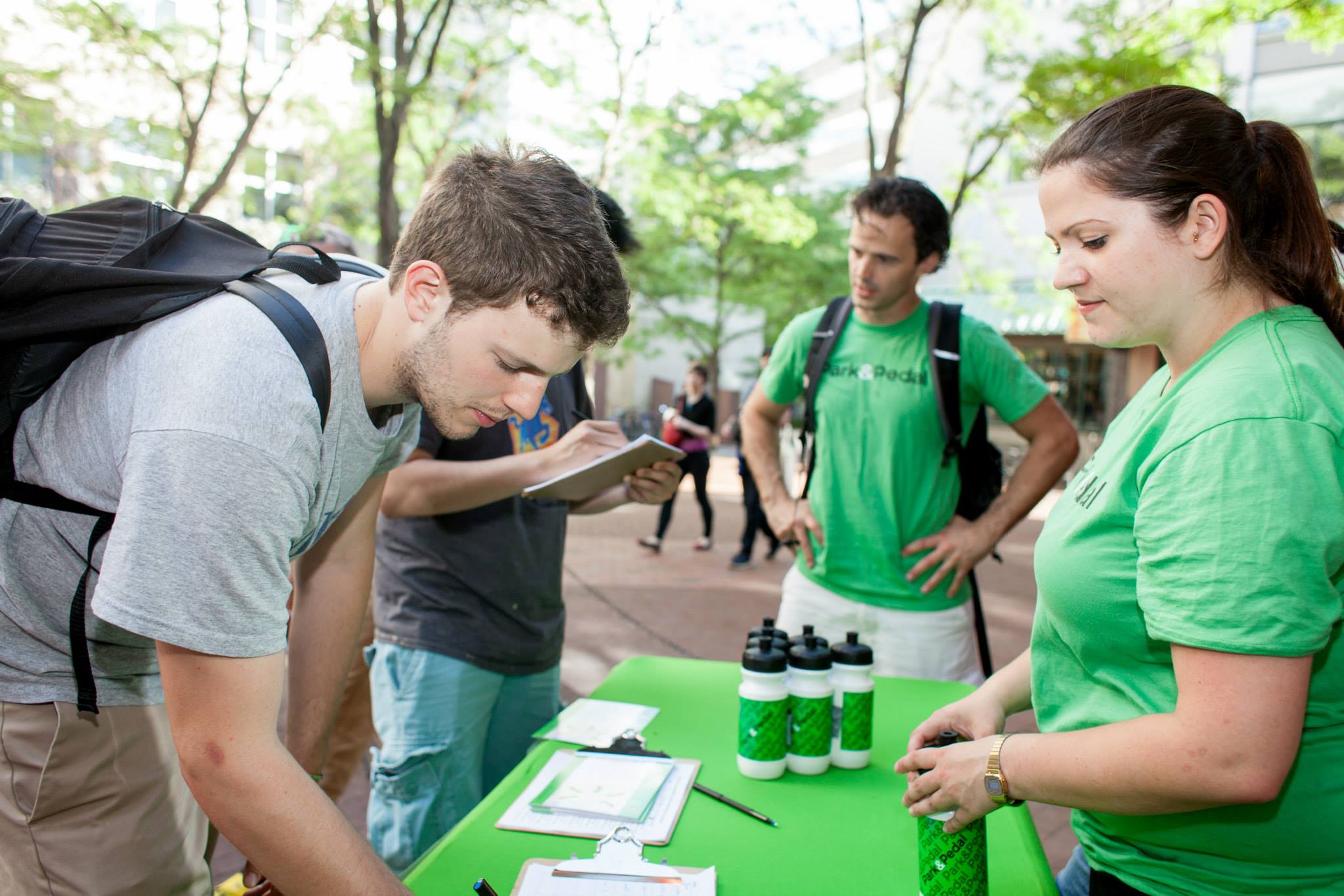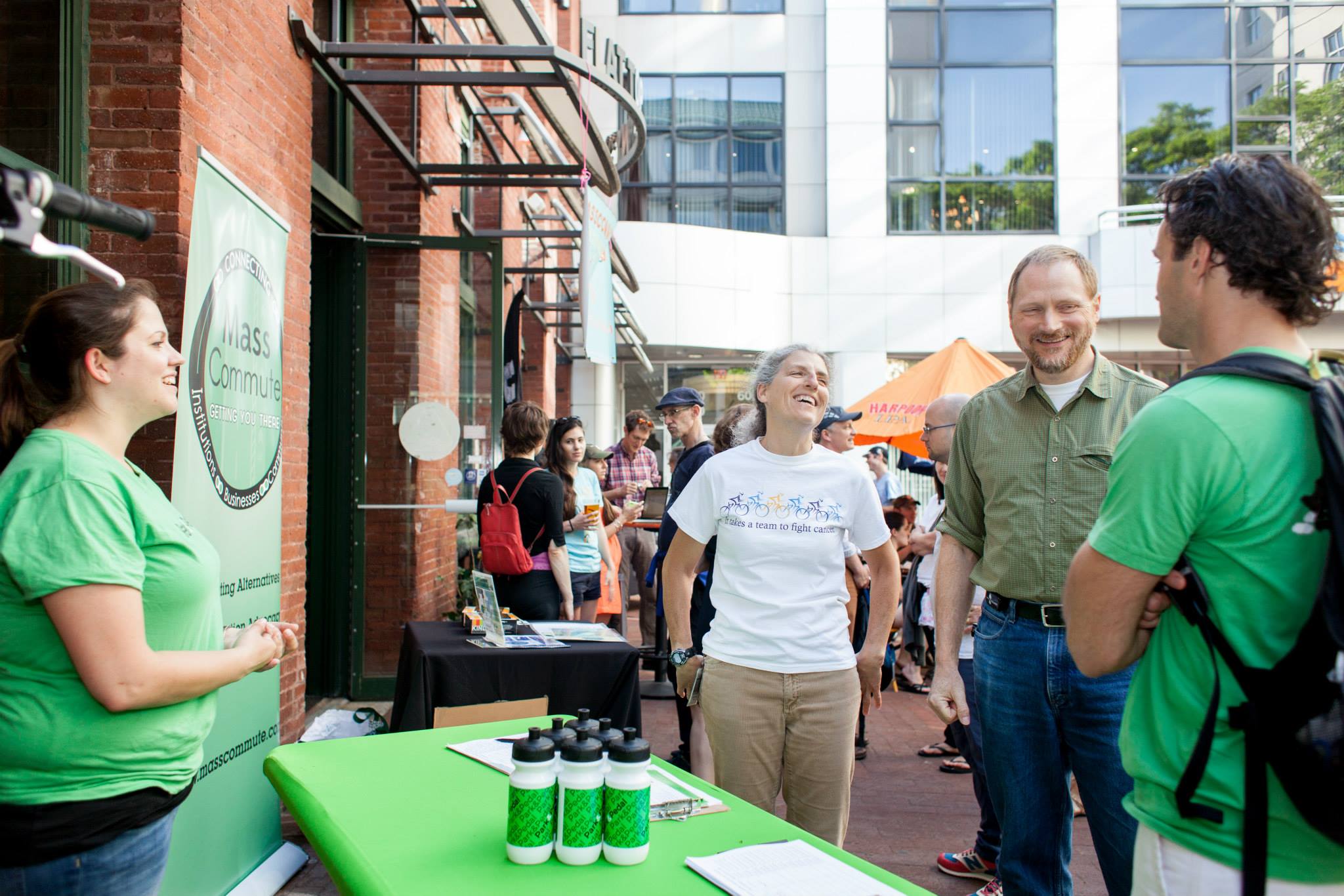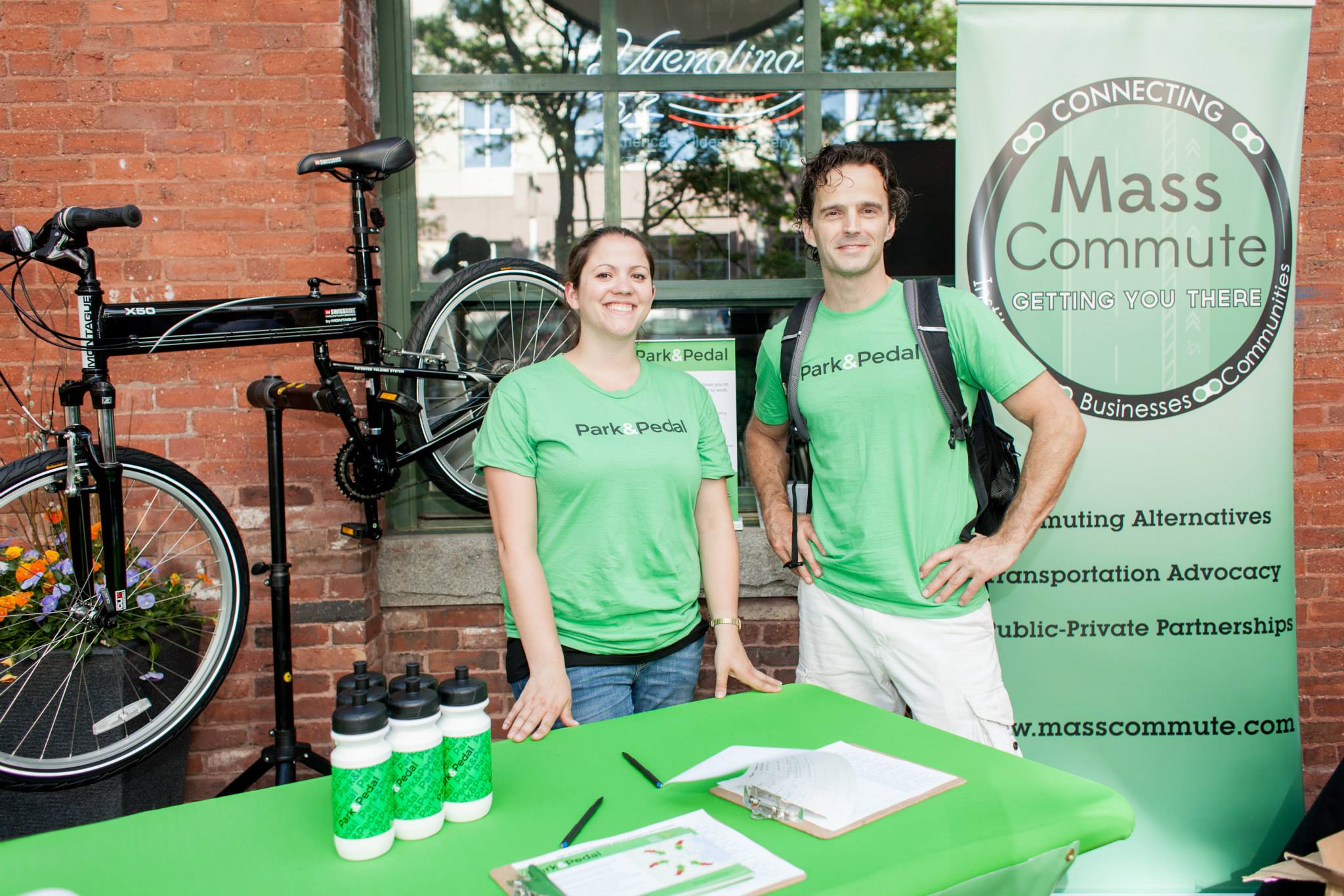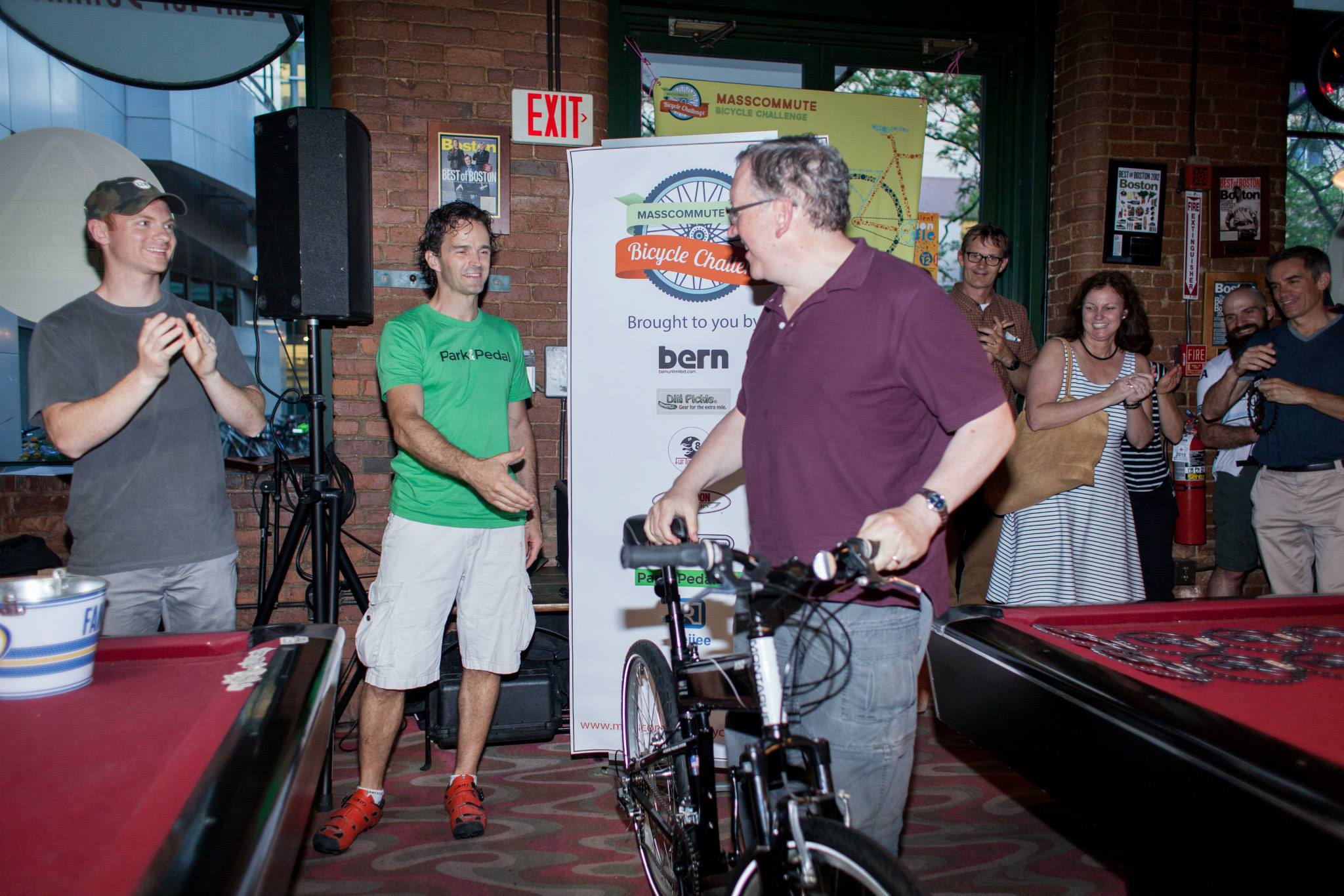 Photos courtesy of MassCommute. See more pics from Bike Bash on their Facebook page.